Rachel Evans
,
Software Engineer
Hello, my name's Rachel Evans. I'm a professional software engineer.
As well as actually writing software, my work includes architecture, design, security, documentation, and monitoring. I perform code reviews, guide and mentor less experienced team members, and help to set the team's development standards. I love presenting, and promote diversity in the workplace and beyond.
I'm currently at the BBC, working on highly available cloud-based audio/video processing systems.
My work
2009 - present: BBC Media Services
I work in Media Services, part of the BBC Digital Platform. Our products handle all of the BBC's audio and video on IP platforms, including BBC iPlayer, BBC iPlayer Radio, BBC News, BBC Sport, and more. (You can read more about our products in blog posts by my colleagues: 1, 2, 3).
Under my leadership, the team uses Agile and Kanban, deploys using Continuous Delivery, and manages the system in a DevOps style. We use BDD and TDD to create scable, robust, highly-available resilient Java microservices, most of which run in the AWS cloud.
My role includes architecting and specifying the system, and guiding the team to deliver according to our Definition Of Done. Additionally, it's my job to take a step back to identify and enable opportunities for improvement, both within the team and in the wider community.
BBC Media Services handles all of the BBC's audio and video on IP platforms, including BBC iPlayer.
2007 - 2009: BBC Audio & Music
I joined the BBC in 2007, and for the first 18 months there I was a sysadmin for Radio & Music, then a software engineer on BBC /programmes.
BBC /programmes aims to provide a single web presence for each programme on the BBC.
2003 - present: MusicBrainz
MusicBrainz is an open music encyclopedia: the code is Open Source, and the data is Creative Commons and Public Domain -licensed. I've been working on this project, on and off, since 2003, first as the server developer (Perl), then as sysadmin.
MusicBrainz is an open music encyclopedia
Presentations
June 1st 2017
Women In Tech, Nottingham
Accelerate Places, Nottingham
Destruction, Decapods & Doughnuts
An updated version of my talk on Continuous Delivery.
September 25th 2015
BBC Digital Women in Technology
Radio Theatre, Broadcasting House
Inside iPlayer
A 15-minute whirlwind tour of just some of the systems that work behind the scenes to bring you iPlayer, and the variety of challenges that they address.
September 22nd 2015
Inclusive Leadership Network
Financial Conduct Authority, Canada Square
I appeared on a panel with Jacqui Gavin and Emma Cusdin, talking about transgender matters and how employers can help create a truly inclusive workplace.
April 27th 2015
BBC Digital Open Day
Radio Theatre, Broadcasting House
Destruction, Decapods, and Doughnuts: Continuous Delivery for Audio & Video Factory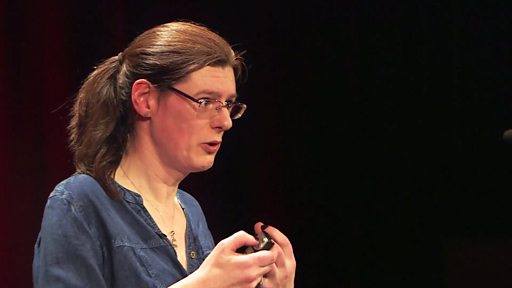 I explained why, and how, my team moved to Continuous Delivery, and how Continuous Delivery is all about you (as a team) choosing what needs to be done. Slides on slideshare.
November 11th 2014
develop:BBC
Media City UK, Salford
BBC iPlayer: Bigger, Better, Faster (and shorter)
I presented BBC iPlayer: Bigger, Better, Faster (and shorter) to develop:BBC at Media City UK in Salford. develop:BBC is a BBC-internal 2-day software conference that takes place in Salford and London. At 20 minutes, this one was a shorter version of the AWSUKUG talk.
September 24th 2014
AWS UK User Group
Central London
BBC iPlayer: Bigger, Better, Faster
I gave a 45 minute presentation "BBC iPlayer: Bigger, Better, Faster" to the 11th meeting of the AWS UK User Group in London. You can read Ian Massingham's write-up of the event. The presentation is available on Slideshare.